Hyderabad, August 2022: Proceeding with its omnichannel expansion in the Southern Belt of India, The Sleep Company, Asia's SmartGRID mattress pioneers and advocates of the comfort-tech movement in India and Asia, today opened their first store in Kondapur, Hyderabad. Inaugurated by the co-founders Mr Harshil Salot and Ms Priyanka Salot, this store further cements their vision of permeating the Indian retail market with 25+ stores across the country in the next six months.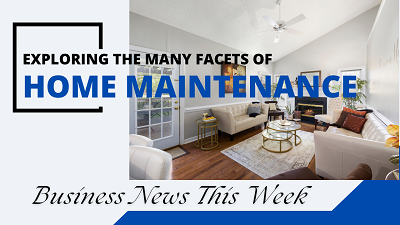 With a design that highlights the unique grid structure of the brand's patented SmartGRID technology, this offline foray broadens the reach and accessibility of The Sleep Company's revolutionary innovations to a wider audience. The Hyderabad store will serve as an important experiential touch point for customers, adding a much-needed touch-and-feel element to the D2C brand's extensive online presence. The company owned and operated (COCO) store will function on a phygital (omnichannel) model, allowing customers to cash and carry small products from the store while ordering SmartGRID mattresses online that will get delivered to their doorstep.
Ever since its inception in 2019, The Sleep Company has had a customer-first approach. All products are developed with the aim of improving the lives of their customers that is evident in their designs, be it that of their mattresses, pillows or even their chairs, all of which are developed in their trademarked SmartGRID design. Helming the comfort-tech movement in the subcontinent, the D2C brand is aggressively advancing on opening physical stores to ensure sustainable comfort.
Commenting on the store launch, Harshil Salot Co-founder of The Sleep Company said, "We are excited to have reached this stage, what started off as an ecommerce or a digital native brand is now seeing a physical structure. An omnichannel customer experience which is the future of retail has always been the aim and seeing it come to life is truly gratifying. The past two years have been incredibly fruitful, with us achieving 4X growth, and the role of Hyderabad and the South-Indian market in sustaining that growth is going to be critical to achieve our revenue projection of INR 500 CR in the next two years. Currently 40-45% of our business comes from this region and being able to expand our presence is something that we are all excited about."

Adding on, Priyanka Salot Co-founder of The Sleep Company said, "Mattress, furniture and high-priced home décor are sectors that still see a preference towards offline purchases, since the purchase decision is heavily dependent on a touch-and-feel element. With something as unique as our SmartGRID technology, the natural next step was to set up multiple touch points for the consumer. We are thrilled to see our Hyderabad store come to life since it is the second largest city in terms of sales, making it one of our key markets from a strategic growth perspective. Setting up shop in a highly tech-friendly zone like Kondapur is the icing on the cake; seeing how The Sleep Company is revolutionizing comfort-tech, we look forward to imbibing and contributing to the tech ethos that surround us"
Within just over two-years, The Sleep Company has achieved milestone after milestone; from becoming one of the most loved brands in the digital marketplace to clocking a revenue run-rate of INR 100 CR. With this expansion, The Sleep company scripts its next chapter as not just India, but Asia's comfort-tech disruptor revolutionizing the way people sleep and sit.