Indore, November 2023: In a monumental milestone, SVKM's NMIMS Indore and EHIS hosted the 'MU20 High School Summit', Asia's largest congregation of leading high schools from across the continent. The mega event was steered by the MU20 School of Opportunity in partnership with AFS India. The summit was graced by a staggering 3,000+ attendees, including over 2,000 eager students and over 100 globally acclaimed schools and their principals among the participants.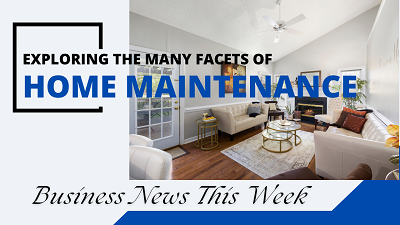 The summit served as a melting pot of ideas and perspectives as enthusiastic students displayed immense youthful energy, leaving the campus buzzing with unbridled excitement. Representing the transforming dynamics of education in India, the event left the participating students richer in soft skills, the spirit of learning, leadership, and collaboration. Its theme of 'Celebrating the Youth', resonated deeply with the energy and the enthusiasm demonstrated by the participants.
The opening ceremony of the three-day summit took place at the Emerald Heights International School, and the programs on the two subsequent days were hosted at the NMIMS Indore Campus.
The competitions saw participation from 100+ schools with the Emerald Heights International School
winning the Outstanding Delegation award and the Shishukunj International School winning the Best
The delegation, both from the host city of Indore, emerged winners in most of the competitions. Winners were presented with certificates, awards, and medals.
The event included several events and workshops. The 'MU20 Under 20' honored the accomplishments of young talents across domains and the 'Entrepreneur Challenge', organised in partnership with the Government of India as part of their 'Start-Up India' initiative, inculcated the entrepreneurial spirit among students. The students were also provided with an opportunity to build a working prototype of their original business ideas and present it in front of industry leaders and prospective investors. The winners of the Entrepreneurial Challenge, Sanskaar Valley School received funding of ₹50,000 from Anuj Kanwar, Founder of School Sharks
At the 'MU20x' held in partnership with Josh Talks, Prabhav Joshi, a 12-year-old student inspired the audience with rich insights on art therapy. Meanwhile, the 'Cultural Walk ' in partnership with INIFD Indore and Optional Media Solutions saw students showcase the diverse colors of India.
Students with artistic aspirations were enthralled by the workshops on performing arts by a team from well-known actor Mr. Anupam Kher's film school, 'Actor Prepares'. They organised the 'Theatrics Challenge', where students entertained live audiences by displaying their acting and storytelling skills.
The 'Impact Challenge' empowered students to come up with innovative solutions for urgent global issues, as they created sustainable solutions and gained valuable problem-solving experience and teamwork skills. The model United Nations Committees, brought together students from various schools transcending regional boundaries as they addressed pressing global issues through diplomacy and collaboration.
Commenting on the massive success of the event and its impact on NMIMS Indore and its students, Dr. Anshuman Jaswal, Director, of NMIMS Indore, said, "The MU20 High Summit was a transformative forum of knowledge exchange. We gained new perspectives through the summit and were introduced to a whole new outlook towards teaching and learning. The success of the event has inspired us to organise such meaningful events at the college level."

Appreciating the success of the event Dr. Sumer Singh, President, MU20 School of Opportunity, said, "The summit was aimed at bringing together schools and students from diverse backgrounds and creating an enriching experience for everyone. It truly lived up to the promise as participants showcased immense energy. We would like to appreciate the role of each of our partners in making the event successful and look forward to a long-term partnership with them."

Expressing his gratitude for hosting the MU20 High School Summit, Mr. Siddharth Singh, Director, of Emerald Heights International High School, said, "It was an honour for our school to host the MU20 High School Summit. The event created an exuberant atmosphere at our campus. It was a great opportunity for our students to exchange knowledge with peers and industry leaders and gain new perspectives. We look forward to more such opportunities."