May, New Delhi: Triller, the AI-powered open garden technology platform for creators, has partnered with UNLU, a one-stop learning platform in creative education. Both companies have come together to provide a platform and career opportunities to budding singers in the country. The partnership is actualized through Triller's UNLU Singing Stars, an in-app campaign on the Triller app. Participation is open to everyone, and the 60 selected musician's finalists will have the opportunity to enroll in the UNLU Singer fellowship with access to celebrated artists, including Abhijeet Sawant, Monali Thakur, Udit Narayan, and Shibani Kashyap, who will train the winners and support them with networking opportunities in the industry. In addition, the partnership will also help provide the selected musicians a chance to record their music video, funded by UNLU with a budget of up to 2 Crores.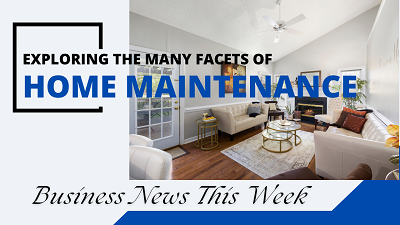 The campaign spans three months on the Triller App such that a new batch of musicians will be selected each month. Since coming to India, Triller has put out IPs focusing on different verticals within the creator economy to enable monetization for creators, both existing and new. The last couple of IPs, namely Glam Guru and Dance Ke Deewane, focussed on content creators in makeup and dance respectively. UNLU Singing Stars focuses on singers. As is the case with Triller IPs so far, the platform aims to connect creators in the domain of music with industry professionals for training and networking, in addition to driving direct monetization & providing them a launch platform in the industry. Unlu Singing Stars aims to tap 2Mn budding singers and reach out to more than 36Mn audiences across India
Rohan Tyagi, Vice President, Triller India, said, "For a long time, becoming a creator has been considered an unrewarding career choice. The widely held belief was that only a select few with massive followings could monetize their content or earn a living. But now, with the creator economy being recognized for its economic potential by brands and internet users alike, that belief is changing. We want to continue playing our part in making the best opportunities available to creators on the platform. Our approach goes beyond being a space to upload content; we want to make industry inroads for creators of all specialties and following sizes. This we are doing by connecting them with experts for mentorship and connecting them with the right brands for collaborations."

"Creative fields are very competitive and considered risky given the dearth of credible resources and access to the right network. At Unlu, we are trying to solve this by bridging the gap between industry experts and creators and further enabling monetizable opportunities. We believe in doing so, and we will be able to help millions of creators in fulfilling their potential & help them to make a living with art. We have found incredible synergy with Triller in our shared goal," Riddhima Chatterjee Kakkar, Head – Program Ops, Unlu Spokesperson, said.

First Indian Idol and UNLU Singing Stars Mentor Abhijeet Sawant added, "The definition of artists is changing to include creators; it is no longer limited to posts or videos. Triller and UNLU are partnering for the future of Indian creators. It is great to witness this paradigm shift, and I am very excited to contribute my knowledge as a musician to young singers. When I started, opportunities were limited; despite talent, a lot would ride on luck to find the right people to help you grow in the industry. Platforms like Triller and UNLU are changing this."
In December 2021, Triller entered into a definitive merger agreement with SeaChange International, Inc. (NASDAQ: SEAC), in a transaction that would result in the combined company being named TrillerVerz Corp., and its common stock will be listed on Nasdaq, subject to completion of the conditions listed in the S-4, which was filed by SeaChange (NASDAQ: SEAC).