New Delhi, 05th September, 2022: On the occasion of Teachers Day, Cosmo Foundation, the community outreach initiative of Cosmo First Ltd., plans to recognize the continuous efforts of the teachers supporting the collective aim of Cosmo Foundation to promote higher education, improve the employability of youth as well as quality of life. Teachers across Delhi, rural Vadodara and rural Aurangabad will be felicitated by Ms. Yamini Jaipuria, Managing Trustee of Cosmo Foundation.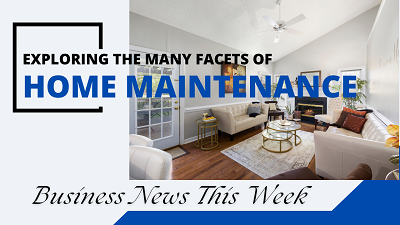 Aligned with its mission to strengthen mainstream education in rural areas with skill-based courses Cosmo Foundation has also started supporting Bal Vidya Vihar, a school for underprivileged children in Panchsheel, New Delhi. As a commitment, Cosmo Foundation will help to strengthen Computer Literacy and English communication programs for the children. Cosmo Foundation has also partnered with 43 rural Government schools located across 29 villages in Karjan and Aurangabad, where students from 112 extended villages are benefitting through the programs.
Talking on the initiative, Yamini Jaipuria, Managing Trustee, Cosmo Foundation said, "Children with dreams are a force to reckon with as they are optimistic about their thoughts. They are full of potential and proper access to education will ensure they are driven to succeed and upbeat. They are essential to establishing a society that not only provides for its residents but also exercises collective social responsibility"

Talking on the relevance of the day & its importance, Mr. Ashok Jaipuria, Chairman Cosmo First and Board of Trustees, Cosmo Foundation said, "At Cosmo First, we strive to bring a healthy change in the society, and education plays an important role in address the existing gap. On Teachers Day, our efforts are focused towards building more efficient ecosystem in imparting education to the students in rural areas and uphold the spirit of the teachers for their contribution in shaping the lives of the younger generations."
Teachers associated with Cosmo Foundation are local youth and women, who understand the challenges of children, their parents, counsel them, and are all the time available for the students. Over time the teachers have built their identity as a change maker who are digitally skilled and are available digital resource for their local areas. Cosmo Foundation is devoted to transforming the lives of people via its various efforts across education, health, and environmental initiatives. During Coivd-19 massive relief, awareness, prevention drive and education for underprivileged on hybrid mode was organized by Cosmo. Through the various programs at Cosmo Foundation has been able to benefit 5 lac+ people and educate over 55,000 children.