Mumbai, August 25, 2022: In the Regional MSME Meet hosted at Tiruppur today, Facilitating MSMEs (FaMe TN; formerly, MSME Trade and Investment Promotion Bureau) chaired by state's Micro, Small and Medium Enterprises (MSME) Secretary Mr Arun Roy (IAS), signed an memorandum of understanding (MoU) with environmental research organization World Resources Institute (WRI) India. WRI India and FaMe TN will work together to support the low carbon transition of MSMEs in Coimbatore's automotive sector and help them adopt Electric Vehicles (EVs), through research, capacity building and skilling. The MoU was signed in the presence of Tamil Nadu Chief Minister Mr M.K Stalin, who also inaugurated other initiatives for the benefit of MSMEs.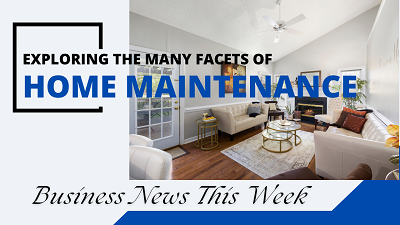 As India's automotive sector moves towards EVs, it is likely to create risks and opportunities for the Internal Combustion Engine Vehicle (ICEV) MSMEs and their workers. However, they need to be prepared with the right knowledge and capacities, to adapt to the transition and tap into new opportunities. Coimbatore being an important ICEV cluster and an emerging EV cluster in the state, as well as a major employer in the automobile industry, has been selected to become a pioneering example of a green automotive cluster where an equitable and just EV transition will be prioritized. This initiative will support MSMEs through research on risks and mapping the sectoral transition, building capacities on decarbonizing their operations, accessing climate finance and skilling for the MSMEs and their workers for the emerging sector.
As the EV transition gathers further momentum, MSMEs in other key ICEV clusters across various states, are likely to face similar impacts and would require such interventions. Learnings from the Coimbatore cluster would help inform how capacities of the MSMEs can be systematically mapped and the kind of technical and network support required by them to undergo the necessary shifts smoothly and in an equitable manner.
Ms. Ulka Kelkar, Director, Climate Program, WRI India, said, "The low carbon transition can create challenges but also opportunities for the automotive and textile sector MSMEs. It is important understand what this transition would mean for profitability of small businesses and jobs for workers and ensure MSMEs have a robust ecosystem, and have access to technology, finance, skilling and policy support."  
WRI India will engage with FaMe TN and other key stakeholders, such as MSME associations, manufacturers, large businesses and academic institutions, to undertake transition and risk mapping, skill gap assessment, and support the development of skilling modules, to ensure a
smooth and just transition for the MSMEs in Tamil Nadu."
Ms. Sigy Thomas, Managing Director, FaMe TN stated that FaMe TN is being launched with a focus on specific pillars to support MSMEs. "One of these pillars is to support MSMEs realign with changing market needs and adopt new technologies. This program with WRI will help our MSMEs in the automobile and textiles sectors be prepared to face challenges that are likely to come their way with a transition to EVs and the move to more climate-friendly supply chains in the textile sector," she said. 

Dr. OP Agarwal, CEO, WRI India added, "Coimbatore's automotive industry is a major business hub and an employment generator not just in Tamil Nadu but in India as well. Systematic training, skilling and capacity building will make the sector's low-carbon transition efficient and economically beneficial for the people. By doing so, Tamil Nadu can support India achieve its climate goals and set an example for other states to follow."