9th November 2023, Mumbai, India: One of the coolest things about kids is their eagerness to ask endless questions and sometimes none at all. In an endeavor to celebrate and nurture this curiosity, Nickelodeon, India's most loved kids' entertainment franchise, has launched its Children's Day campaign #HappyKidding, encouraging little ones to explore, learn, and understand the world around them and most importantly have fun along the way in their unique way.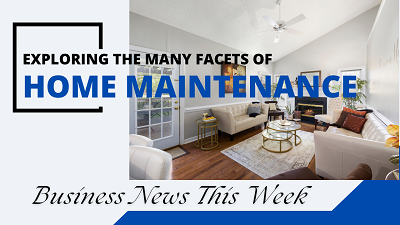 Designed with the country's most loved Nicktoons, #HappyKidding brings to life an exhilarating campaign that embodies the essence of childhood, where curiosity knows no bounds, questions are welcomed, and every day is an adventure. In alignment with Nickelodeon's brand ethos, the campaign aptly captures the magic of being a kid. As part of this campaign, Nickelodeon teamed up with the Delhi Metro Rail Corporation (DMRC) to offer young viewers unforgettable experiences that perfectly resonate with the spirit of #HappyKidding. In partnership with DMRC, #HappyKidding engaged young viewers in an interactive session that focused on answering the aspect of tricky questions that children often ponder, while also taking them on a tour of the Metro Museum. That's not all! The beloved Nicktoons, along with a group of spirited children, will make an exciting stop at SRCC Hospital where they learn about the workings of a hospital, ask questions, and perhaps even share a few of their insights with the doctors.
Speaking on nurturing kids, Sonali Bhattacharya, Head of Marketing, Kids Entertainment Cluster, Viacom18, said, "At Nickelodeon, it has always been our endeavor to engage and deepen our connect with the kids beyond the television screens. It is with this aim that we continue to deliver campaigns that foster creativity and empower kids to explore and learn things in unique ways. #HappyKidding is a testament to our commitment to nurturing and celebrating the essence of childhood. We hope to inspire kids and their families to cherish every moment of their journey, embracing the excitement, and curiosity that comes with being a kid."

Dr. Vikas Kumar, Managing Director of DMRC, expressed his enthusiasm for this collaboration, stating, "We deeply appreciate the partnership with Nickelodeon in making Children's Day extra special for these young minds. We hope that this experience ignites their dreams and motivates them to pursue their aspirations with dedication and hard work. The Delhi Metro family is proud to have been a part of this wonderful initiative."
The Children's Day campaign will be prominently promoted on social media platforms, including Facebook, Instagram, and YouTube, while also featuring influencer engagements, and office interactivities, spreading the message of #HappyKidding.
This Children's Day, join Nickelodeon in encouraging children to dream big, learn fearlessly, and explore the world around them in their style with #HappyKidding!