Hisar, 09th Nov 2023: American Oncology Institute, Hisar, continues its legacy of groundbreaking medical achievements with the successful completion of its first Hybrid Interstitial Brachytherapy procedure in combination with Varian's Linac IGRT. The patient, a 50-year-old female diagnosed with Stage 3 Cervix Cancer, was the recipient of this cutting-edge procedure. Cervix cancer, while challenging, is highly treatable, and this advanced technology further elevates the odds of a successful recovery.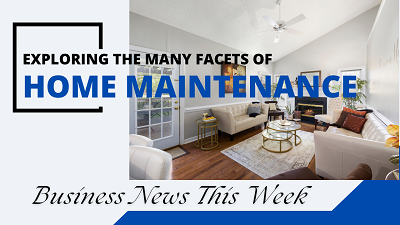 According to data shared by the Union Health Ministry in Lok Sabha recently, the collective estimated incidence of cancer cases, in both men and women, in Haryana has gone up by 4.95% between 2020 and 2022. The importance of screening for cervical cancer cannot be overemphasized, because diagnosis at the earliest stage of disease is the key to achieving a complete cure without recurrence.
Dr Sumeet Aggarwal, Radiation Oncologist, AOI Hisar, explained, "Hybrid Interstitial Brachytherapy is a significant advancement in the field of radiation therapy. It offers a powerful tool allowing for highly targeted and localized treatment. Combining Hybrid Interstitial Brachytherapy with Linac IGRT creates a comprehensive treatment approach. This combination leverages the precision of IGRT to ensure accurate positioning and then delivers interstitial brachytherapy directly to the tumor site, optimizing the therapeutic impact while minimizing damage to surrounding healthy tissues. At AOI Hisar, we use it for complex or challenging cases, such as advanced-stage cancer, where precise targeting is critical for treatment success and minimizing side effects. This groundbreaking procedure empowers us to provide tailored treatments for each patient, taking us one step closer to a world without cancer."

Dr Amit Dhawan, RCOO, AOI Hisar said, "At AOI, we are committed to pushing the boundaries of medical excellence. The successful Hybrid Interstitial Brachytherapy procedure using Varian's Linac IGRT is a testament to our dedication to providing our patients with the best available resources. We invest in state-of-the-art technology because we understand that innovation is the cornerstone of modern healthcare. It enables us to offer more precise, effective, and patient-friendly treatments, ensuring that our patients receive the highest standard of care. American Oncology Institute, Hisar, takes immense pride in this achievement, recognizing it as a giant leap towards enhancing the quality of cancer care."
American Oncology Institute (AOI) at Sarvodaya Multi Speciality Hospital in Hisar is one of the best cancer hospitals in Haryana, offering a wide range of cancer treatment services in the region. As a proud member of the elite global network of the International Tumor Board, AOI in Hisar collaborates closely with leading medical professionals worldwide, ensuring that our patients receive the most advanced and informed treatment options available at the best hospital in Haryana. AOI Hisar specializes in a range of dedicated services, making it the best hospital in Haryana. Committed to excellence, AOI combines clinical expertise, state-of-the-art technology, and compassionate care to deliver the highest standard of cancer treatment in the region.