Global, 8th November 2023 – XS.com, the global FinTech and financial services provider, has today announced that it has introduced the XS Prepaid Mastercard along with the XS Cards Mobile App fully integrated into the XS Client Portal to make the entire funding process smooth and simple.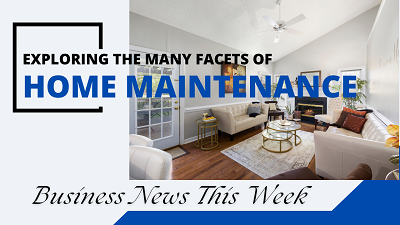 According to an official press release, the global multi-asset broker has partnered with Gate to Pay, a pioneering company in the FinTech and PayTech sector, to launch the new XS Prepaid Mastercard & XS Cards Mobile App.
The XS Prepaid Mastercard & XS Cards Mobile App have several exclusive features and will enable traders and partners to track their transactions on their mobile phones.
Commenting on the latest announcement, Mr. Wael Hammad, Chief Commercial Officer (CCO) at XS.com said:
We are excited to introduce such an advanced payment tool, which will make the entire funding process for traders and partners very smooth and simple. At XS.com, we are committed to continuous improvement in all aspects of our services, and we constantly put all our efforts into ensuring a seamless funding process, and efficient and secure handling of client funds. Based on our understanding of the complexities of e-payments globally and of the specific needs of each local market, we believe that the XS prepaid Mastercard card will be an important milestone in our journey to provide traders globally with an exceptional trading experience.
The multi-award-winning broker has accelerated the expansion of its products and services since the start of 2023. Recently, the company has introduced its new carefully crafted account types designed with varying features and advantages to cater to traders of all levels.
Rasha Asfour, GatetoPay's General Manager, added "We are honored to partner with XS.com and contribute to elevating their services, enhancing the user experience for their global client base. Through our offerings, we aim to empower partners to offer digital banking products and solutions for their clients. XS.com, a global industry leader, remains dedicated to continuous improvement and innovation, setting new standards and benchmarks within the sector."
XS.com has recently been recognized with a range of awards that have recognized its mission to empower traders with the knowledge and tools they need to thrive in the dynamic world of trading.
XS.com Company Review
The XS Group (operating under the brand name "XS" or "XS.com") is a Global multi-asset broker providing access to trade a wide range of financial products.
Established in Australia in 2010, XS.com has grown into a global market leader in the FinTech, financial services, and online trading industry with licenses in various jurisdictions and offices in different locations around the globe.
XS.com offers traders, institutional investors, and brokers worldwide access to deep institutional liquidity and advanced trading technology, combined with an efficient user experience, high-quality relationship management, and excellent customer support.
Risk Warning: Our products are traded on margin and carry a high level of risk and it is possible to lose all your capital. These products may not be suitable for everyone, and you should ensure that you understand the risks involved.