Mumbai: A team headed by Dr. Aparna Govil Bhasker, laparoscopic and bariatric surgeon in Mumbai, gave a new lease of life to a Mumbai-based man who suffered from obesity and polio. He also had non-alcoholic fatty liver disease (NAFLD), and sleep apnoea for many years. The patient has lost 45 kgs after undergoing weight loss surgery and is leading a much better life.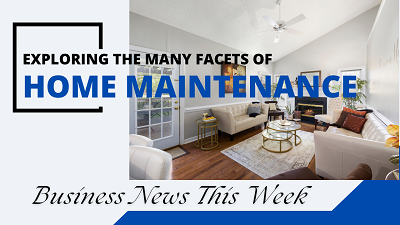 62-years-old, Mr. Himmat Lal Shah is a firm believer that life must be lived well and must be enjoyed to the fullest. His positive outlook toward life helped him to overcome many challenges in the past. He was stricken with polio at the age of six months. This adversely affected his mobility. However, he never let this affliction become a hindrance to fulfilling his dream of running a small-scale catering business to provide tiffin services in the western line of the city. In 2015, he had a fall, which led to a fracture of the right leg. He underwent surgery and a rod had to be implanted in the leg. After this, he could only walk with the help of a walker. Three years later, he had another fall after which he could not walk at all. He had to drag himself on the floor to move around the house. Lack of mobility eventually led to a lot of weight gain. He would be breathless even on mild exertion and developed sleep apnoea.
The patient's wife, Mrs. Usha Shah, a 54 years old lady who has always stood by his side was his inspiration to undergo bariatric surgery. Mrs. Shah had also undergone bariatric surgery in the form of a laparoscopic Roux en y gastric bypass in June 2019 under Dr. Bhasker's care. She also had polio in childhood. At the time of surgery, her weight was 106 kg. Due to high weight, she had developed swelling on both feet and would feel tired easily. This prevented her from being active at work and home. She lost 50 kg after bariatric surgery and presently her weight is 56 kg. Now she is able to take good care of herself and also handle her family and work efficiently.Mr. Himmatlal Shah consulted Dr. Aparna Govil Bhasker for the first time in August 2020.
Dr Bhasker said, "On arrival, Mr. Shah weighed 150 kg and could not walk or even stand on his feet. His medical history revealed that he was also suffering from non-alcoholic fatty liver disease along with sleep apnoea. He was kept on a pre-surgery high protein diet for 10 days which helped to reduce the liver size. He was also advised incentive spirometry and breathing exercises to make him a better candidate for anesthesia. After all tests and fitness were done, he underwent bariatric surgery in the form of laparoscopic sleeve gastrectomy in September 2020 at Apollo Spectra Hospital in Tardeo. A sleeve gastrectomy entails the removal of the outer two-thirds of the stomach leading to a long, narrow sleeve-like stomach. This leads to a reduction in appetite hormone, reduced food intake, and increased feeling of fullness. In the last one and a half years, he has lost 45 kg. Sleep apnoea has disappeared and most importantly he can stand on his feet. He has got his independence back and he is more active at work. He spends 13-14 hours daily at work and enjoys life with his family. He no longer has to drag himself on the floor to move around."

His son Mr. Nayan Shah was extremely supportive and it was his dream to see his father standing upright on his feet. "I am extremely happy that both, my mother and father are leading a normal life now."
Mrs. and Mr. Shah have led a difficult life in a very positive way. Together they found solutions to many problems that they had to face. They realized that as they get older, being healthy and independent was extremely essential. With their son's support, they underwent bariatric surgery and could beat obesity to begin a new life. After all, "Age is a question of mind over matter. If you don't mind, it doesn't matter!" – Satchel Paige.