Kanpur, Uttar Pradesh – Apollo Spectra Hospital, a part of Apollo Health & Lifestyle Ltd, a subsidiary of Apollo Hospitals Group in Kanpur proudly announces the inauguration of its state-of-the-art Gastroenterology, GI and Metabolic Disorders Institute, as well as an Advanced Renal Dialysis Unit. These cutting-edge facilities are set to provide advanced medical treatments to the people of Uttar Pradesh. The inauguration ceremony was graced by Shri. Satish Mahana, honorable speaker of the Uttar Pradesh legislative assembly.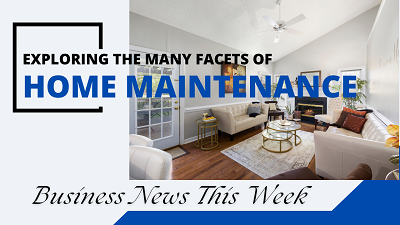 The Gastroenterology, GI, and Metabolic Disorders Institute is equipped with the latest diagnostic technology and a wide range of treatment options for all gastric and liver-related diseases encompassing all organs in the digestive system, including the GI tract (esophagus, stomach and intestines, colon, rectum) and biliary organs (liver, bile ducts, pancreas, and gallbladder), obesity-related health problems, and metabolic disorders. Similarly, the Advanced Renal Dialysis Unit has added 05 bedded state-of-the-art dialysis machines and a team of experienced nephrologists to provide efficient and high-quality care for patients with kidney-related ailments. Leading the centers of excellence are Dr. Arun Khanduri and Dr. Alok Gupta – Senior Gastroenterologists, and Dr. Archana Bhadauria – Nephrologist.
This development demonstrates Apollo Spectra Hospital's unwavering dedication and commitment to bringing world-class healthcare services closer to the people of Uttar Pradesh. With these new additions, patients can now receive cutting-edge treatments without having to travel long distances in search of modern treatment therapies.
Dr. Arun Khanduri, a Gastroenterologist at Apollo Spectra in Kanpur, stated, "The new department will cater to patients with gastrointestinal, liver, pancreatic, and biliary diseases. The institute has implemented protocols that involve collaboration between medical, surgical, and allied teams to ensure patients receive the most effective treatment options available."

Metabolic disorders include conditions such as diabetes, obesity, and thyroid disorders that affect how the body processes nutrients and controls energy levels. Dr. Alok Gupta, a Gastroenterologist, believes that the creation of this department demonstrates their commitment to improving the health of the community. Apollo Spectra aims to help patients with metabolic disorders by providing services such as obesity management programs, dietary counseling, weight loss surgery options, and ongoing support.

Dr. Archana Bhadauria, a Nephrologist, emphasized the critical need for prompt and comprehensive care in managing kidney conditions such as end-stage renal disease. Dr. Bhadauria stated, "Recognizing this need is essential for ensuring optimal outcomes for patients. Timely intervention can prevent further deterioration of kidney function, while a well-equipped dialysis unit plays a crucial role in providing life-sustaining treatments like hemodialysis or peritoneal dialysis. By prioritizing promptness and comprehensiveness in care delivery, we can improve the quality of life and outcomes for individuals living with end-stage renal disease."

Shri. Satish Mahana, esteemed speaker of the Uttar Pradesh legislative assembly, expressed his support and appreciation for the new facilities, recognizing the significant impact they will have on healthcare in the region. He commented "I am happy to be part of this grand occasion at Apollo Spectra Hospitals Kanpur. Apollo Group of Hospitals represents the pinnacle of excellence in super specialty, preventive care. Their commitment to providing exceptional care in the field of healthcare and specialized surgeries sets them apart as leaders. These hospitals have truly set the gold standard in delivering cutting-edge healthcare solutions that every family can rely on for a healthier, brighter future".

Talking about the launch, Ms Rupinder Kaur, COO -Apollo Spectra Hospitals Group and Secondary Care Partner Network, said "Our unwavering commitment to personalized healthcare distinguishes us as a pioneer in medicine. We're excited to introduce our multidisciplinary e medical and surgical Gastroenterology centre and Renal Dialysis Units at Apollo Spectra Hospital in Kanpur, to offer advanced treatments to Uttar Pradesh. Our facility brings together top specialists in General Surgery, Endocrinology and Dietetics, Digestive Medicine and Digestive Endoscopy, Radiology, Cardiology, Pulmonology, and a wide range of services for your unique healthcare needs. Spanning 35,000 sq. ft., the hospital boasts 80+ senior specialists, 15 critical care beds, 4 modern OTs, and a comprehensive rehabilitation unit. Covering a multitude of specialties, from Orthopaedics and spine to Urology, we're here for your holistic health journey."